Firstly, I'd like to thank every person I came across during this project of mine. This includes friends as well as people I've met along the way. Special thanks goes sponsors and friends Whiteline Performance who specialise in handling upgrades and RoadStr, the ultimate app to bring the car community worldwide together. The biggest thanks goes to Charlie at Quantic Studios, if it wasn't for the way we work together, this project would probably have never come to fruition.
So what is a passion project, you ask? It's a project, a set of hobbies or something that you wanted to do, if you didn't have daily tasks, errands, work, etc. in the way.
It's no surprise that these past few years have taken its toll on our minds, with our mental health and our quest to seek 'normality', something which I believe is long gone. Somehow we have to live with the new normal. For me, this has been terribly difficult to come to terms with, as the things I'd like to do pre-pandemic is no longer acceptable. When you battle with anxiety (and sometimes social anxiety) and depression, the lack of tools to assist with processing the trauma can really leave you questioning things.  
There is however, still one thing I can find solace in. 
And that's cars; Driving them, cleaning them, maintaining them. It's the one coping mechanism that hasn't changed since the day I could drive. Cleaning cars is somewhat therapeutic for me and gives me the opportunity to zone out. Driving is my true therapy, if I'm angry, upset or if I just have a lot on my mind, often a drive can often resolve these feelings.
My Toyota GT86, or Marshmallow as I like to call it, provides such a driver focused experience each time I get in and drive. This is further enhanced through
Whiteline Performance
products; Anti-roll bars, performance lowering springs, roll centre adjusters, control arms, various braces, bushes and mounts all add up to a superb setup. It never fails to put a smile on my face. 
Working in Social Media, I'm well aware of the effect that prolonged use of the channels has on you. The highs can be high, but the lows are devastatingly low. It's been ridiculously tough on the mental health, with anxiety, depression and the rest of it weighing you down.
And it's those feelings that can feel really heavy. The constant uncertainty, feeling like you're never good enough, zero validation, recognition. At the worst of times I wonder why I'm even around. It has been my battle for a long time, yet it is also time that gives me the chance to fight the battle, and I've realised I could never do this alone. Goodness knows how long I've dealt with things in silence.
It's why socialising and networking is something to really keep your head in check, if it's going to a car event or just hanging out with a friend, it all helps.
This is why I'm proud to expand my ambassadorial duties not just with Whiteline, but to
RoadStr
 - the social network for car enthusiasts. The app enables you to discover your local car community, create or join groups, events and meet-ups.
I'm certain that I am not the only one that suffers from anxiety, depression and who also has a strong passion for cars. With a car that feels this good to drive and with an app that gives you eyes over all the events near and far, I wanted to create a video that gives you a small snippet of life behind the wheel. I hope that the time people spend reading this and watching the video has been spent free from stress, anxiety and depression. Working on this has prevented me from having any anxiety, depression and even suicidal thoughts from the constant stress at work and home.
The drive to ease the mind, the prep for an event, and just enjoying the car community for what it is. There really isn't any time for hatred or shit-talk, let's just support each other - you don't know, you could be really helping someone that's in need.
So to kick start the passion project, I drove up to see Charlie at
Quantic Studios
. We've worked on several projects in my previous social roles (GR Yaris with MonkyLondon ft. Fernando Alonso seems to be a rather hilarious story for another day), but this is the first personal project of mine to venture in.
After having so few drives during the pandemic, the longer journey seemed tiring and I pulled over for a stop and to stop any lonely thoughts from happening, I put on the latest podcast episode of Behind the Glass before grabbing a quick bite to eat and preparing for the rest of the drive. Podcasts really help with providing a feeling of being around a group of people, even if you're listening to them on your own. Try it, let me know what you think.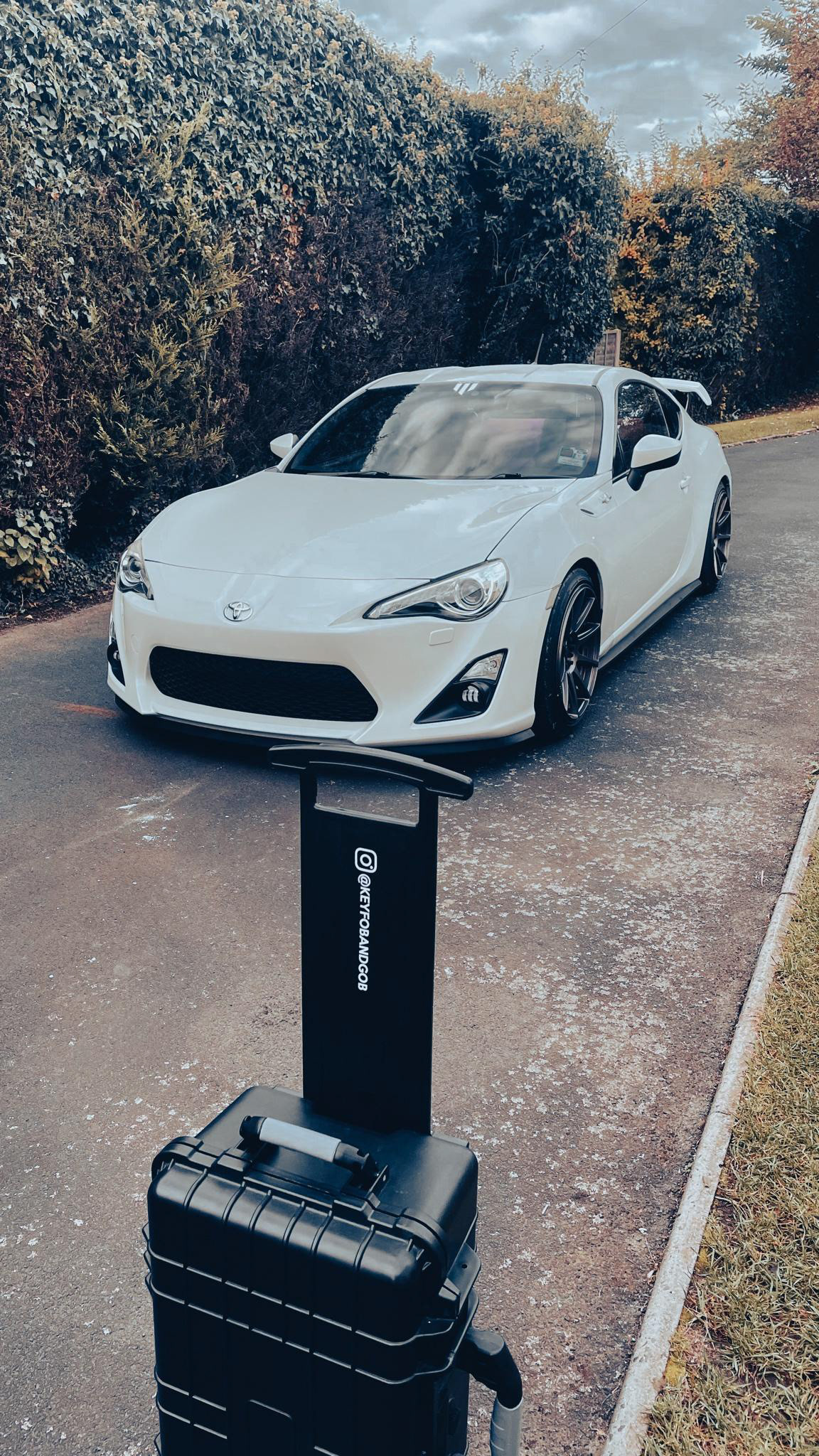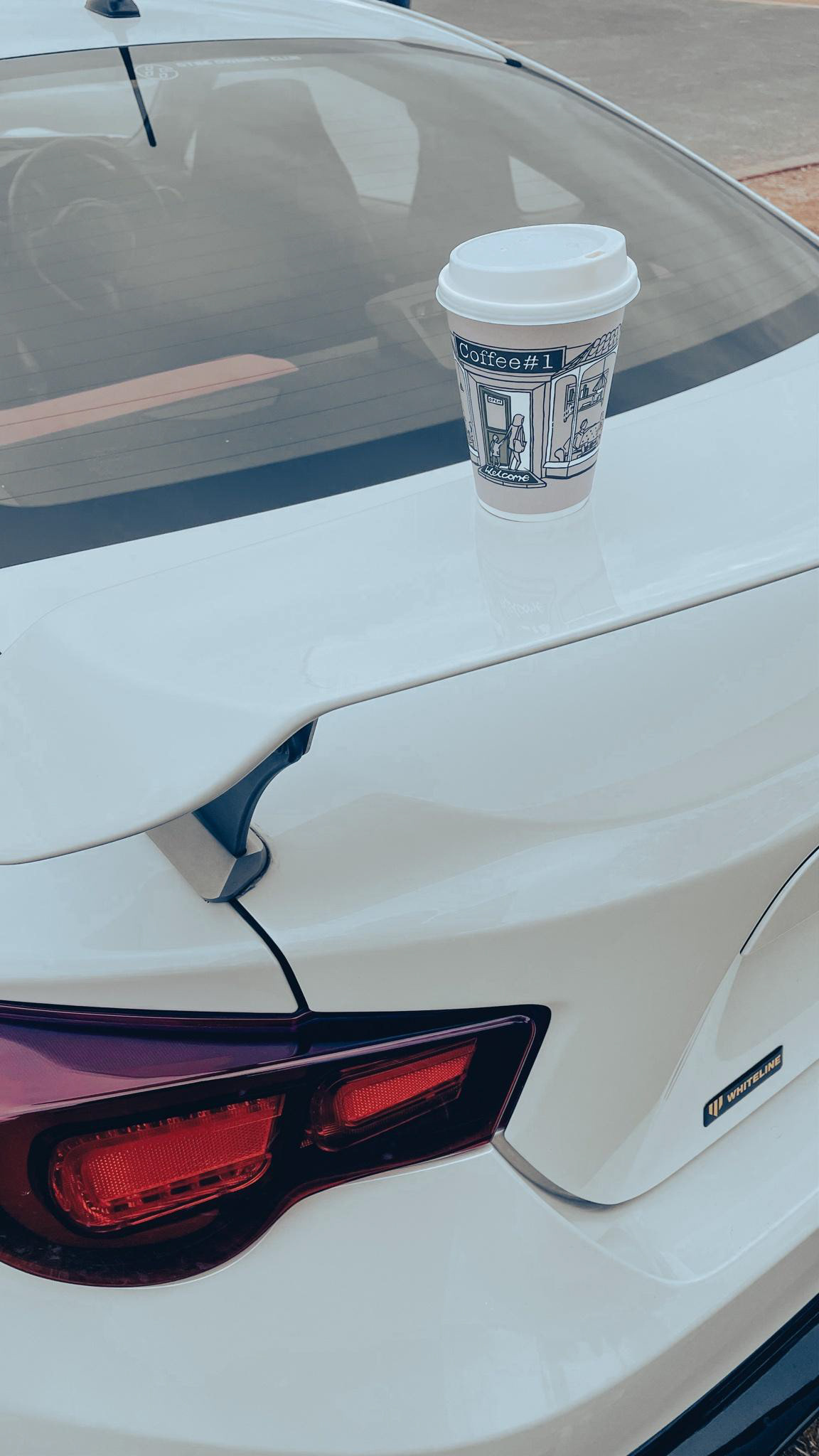 I stayed for a few nights as this would give us ample time to get all the footage and audio clips required to create a video the Quantic way. The days were spent setting up multiple shots, scenes and angles. It also featured much needed food and fuel such as 99RON and coffee.
One of the days we shot consisted a lot of repeated driving to ensure the desired scene could be achieved, as well as venturing to quieter areas to capture atmospheric shots that featured a lot of the British countryside.
The final day of shooting was a trip to
Caffeine & Machine
, a venue perfect for car enthusiasts and a hot place for events on RoadStr. Bar, restaurant, coffee house, B&B, art gallery - Caffeine & Machine is the hub that encompasses all of them, combined with a dash of petrolhead-ness of course.
We arrived in the morning to catch a superb Full English Breakfast as well as filming the rest of the cars coming and going from The Yard, before focusing on finishing off the final scenes for the video.
As Charlie filmed the remaining scenes, I managed to speak to fellow car enthusiasts around Caffeine & Machine, subconsciously encouraging people to communicate more, talking about the love of cars and for them to express their passion in their cars. Not only does it create new friendships but for a moment, I didn't feel stressed out, anxious or depressed. A golden moment that is seldom felt when you always think of all the day to day tasks and chores.
After Caffeine & Machine, we headed back to Charlie's for the initial edit and some dinner before I made my way back home. Exploring the roads with Marshmallow was just perfect. The suspension and handling upgrades provided by Whiteline is set up perfectly for my driving style, while the RoadStr app has given me the chance to connect with new people.

This trip gave me the escape I didn't know I needed. It gave me the ultimate therapy, to do what I wanted to do with no doubt or stress looming over me. It's given me the motivation to finally achieve a passion project that was stuck in the back of my head, locked away for years before I never thought I'd have the time or support to achieve it.

Mental health is important, don't ever lose yourself in the world of work or study. Do what you want to, no matter how difficult it is or what other people will think of you.

I'm still battling these thoughts of constant judgement and feeling of piled on responsibility, we're not perfect. But together, we can live better.
Here's the final video, please let me know what you think on social media.

Do you have a car you'd like me to check out and arrange a shoot with? Let me know by completing the form below:

Thanks for completing the form, I'll get back to you real soon! - Keyfobandgob