5:00am, five degrees centigrade and a an un-caffeinated body leaves a boy at the start of February left wanting and questioning the early start. Perhaps the influx of motorsport activity has left me reeling, from Formula 1 team livery reveals to the near all-nighter watching the tense battle with Manthey's GT3 R Spec 2 at the Intercontinental GT Challenge Bathurst 12 Hour.
Spoiler alert: It was worth the early start.
A little after 8:00am saw the plethora of exotic metal convoy to the sleepy village of Clophill. From the dominating presence of the Ferrari 550 Maranello to the Long Tails of Woking (765LT, 600LT), I was immersed in one of the most beautiful car parks (and perhaps, a little of my own drool).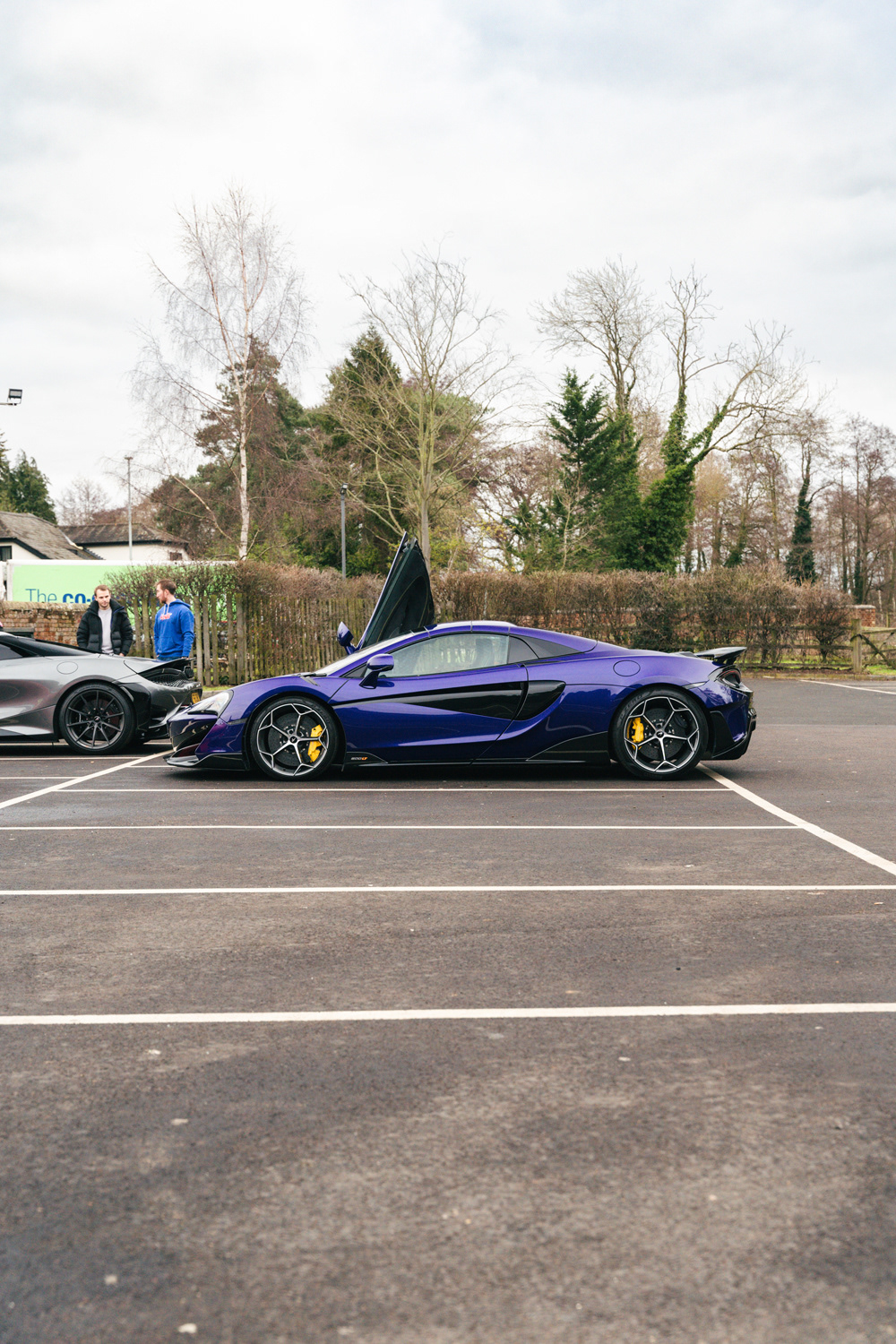 Heading the convoy was Patrick in his 981 GT4 along with Khalid's 991 GT3, the gentlemen racers with their highly intoxicating flat-six powertrains signalling their arrival.
After the short pitstop, the convoy gathered to set up to the main event of the morning: Collecting Car's Coffee Run. 
The venue this time? The iconic Silverstone Circuit.
Near 1,000 vehicles all free to enter (sign-up required) made for a thoroughly exhilarating day perusing the metal those who completed the journey. The significant, the ultra-rare, the poignant and the damn right irresistible, mixed with the fun, the daily and the quirky - Collecting Cars ticks that inclusivity box.

To prevent diluting the parking, Porsche, Ferrari, Lamborghini and McLarens all had their own respective parking areas to aid access in and out. While still tired, this created aisles of inspiring vehicles, especially when you're into flat sixes, and flat whites.
The wonderful and tasteful '94 Porsche 911 Carrera parked at the tents, the welcome return of the '77 Kremer Racing 911, the turbos, the naturally aspirated, the classics, the current, the future - and a 924 with a V8. Could you imagine a more diverse collection of cars originating from Stuttgart, sat there at Silverstone?

I couldn't, I salute the cars and coffee culture.

This is traffic paradise.