The next product tested from Amplify's range is their Ultra Soft Detailing Brush Set. This is an extremely popular accessory from Amplify as they really are ultra soft, giving you great confidence that you won't be scratching any surface.
This set of detailing brushes are designed for cleaning dirt, dust and debris from sensitive areas of your vehicle whilst avoiding scratching which some firmer brushes may cause. 
You can use these for the interior or exterior, wet or dry and can also be used with cleaning products. Versatile, right?
The set includes 4 brushes in a variety of sizes to complete just about any job:
- No 12 Brush (25mm bristles)
- No 14 Brush (30mm bristles)
- No 16 Brush (35mm bristles)
- No 18 Brush (40mm bristles)
Confession: I've always wanted a set of detailing brushes so I can thoroughly clean the interior's nooks and crannies but when you search online for them, there's just so many to choose from and you can't verify the quality of them.
I can vouch for the softness of the bristles in this set, I'm using the 14 brush for the exterior badges and trim corners whilst the smallest 12 brush works well for the interior. It's great to know I also have the 16 and 18 brushes for even bigger tasks as backup!
Amplify's Detailing Brush Set gets a huge thumbs up from me, I finally have a super soft brush set with perfect sizes and an ergonomic design to make it really intuitive in your hand.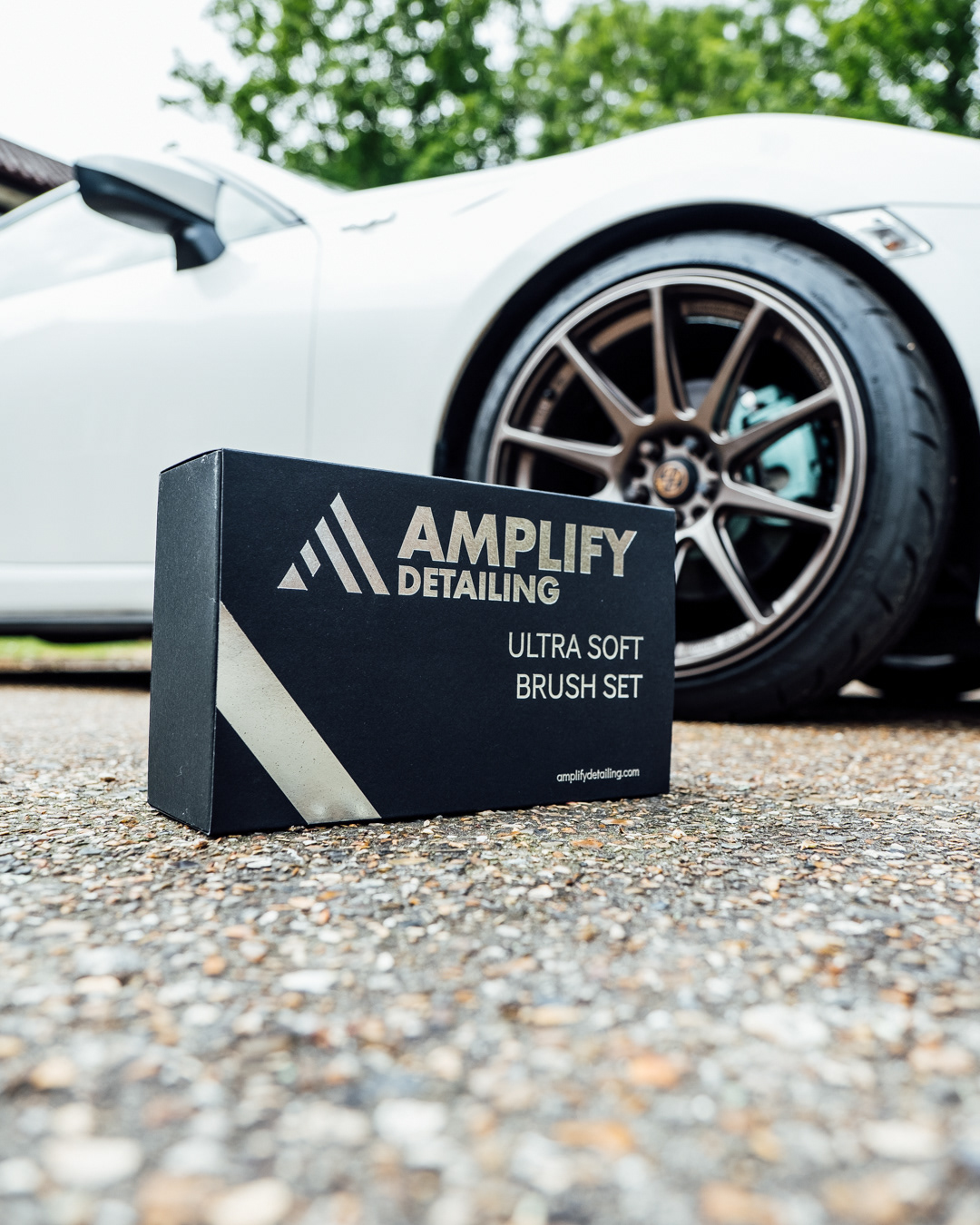 Quality:
 ⭐⭐⭐⭐
Ease of use:
⭐⭐⭐⭐⭐